Marcel Dyf (French 1899-1985) Still Life Floral o/c 29 x 24 ins.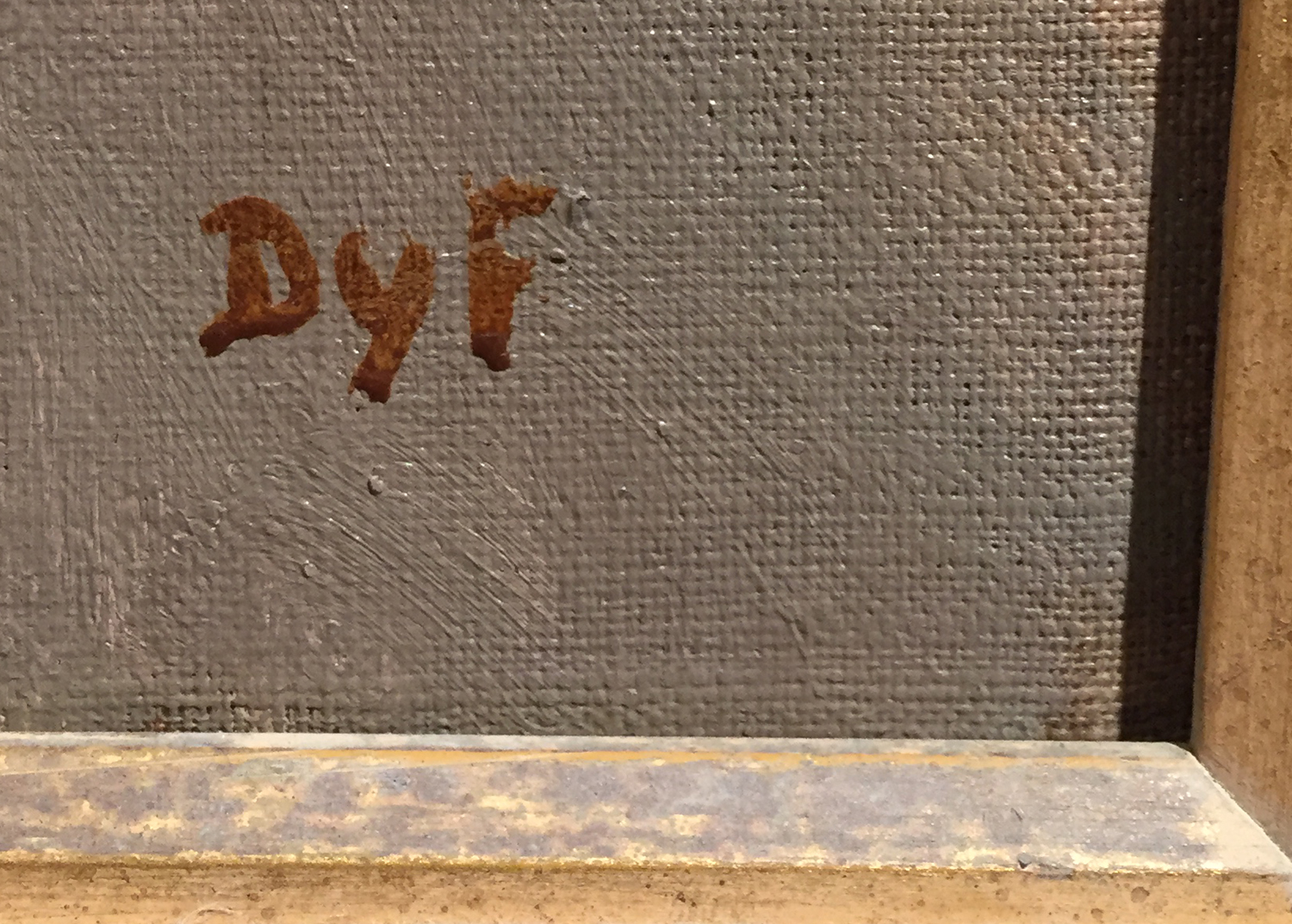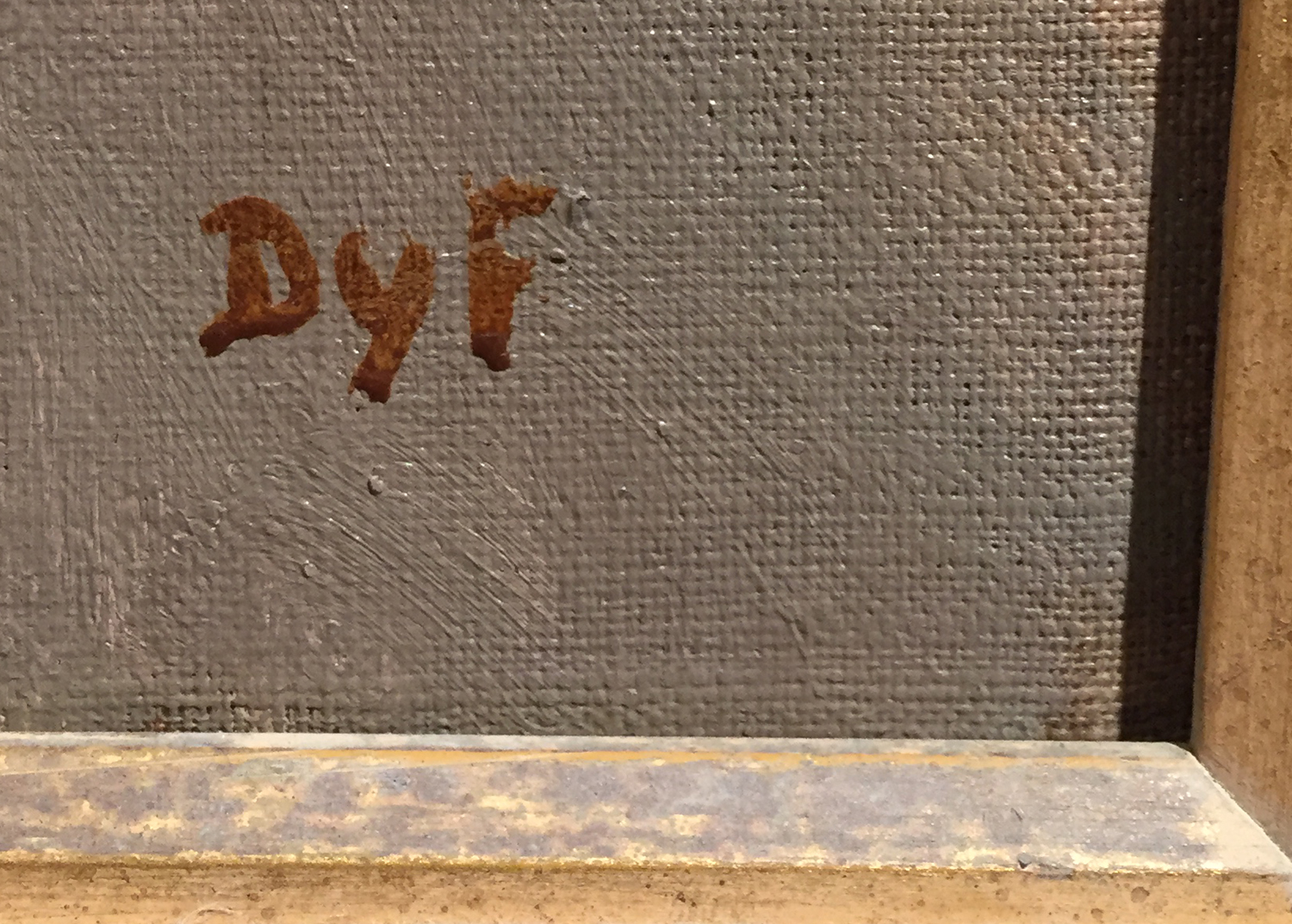 Marcel Dyf (French 1899-1985) Still Life Floral o/c 29 x 24 ins.
Framed size is 39 x 33 inches
Marcel Dyf was born in Paris on October 7, 1899. His birth name was actually Marcel Dreyfus.
As a youth, Dyf was influenced by the Impressionist and Post-Impressionist movements observed in Paris and Normandy during time spent on holiday. In 1922, the artist-to-be moved to Arles to pursue artistic endeavors and kept a studio there until 1942. There, Dyf was challenged by a new range of colors, light and landscapes and images used in work at the time.
In Arles, Dyf was commissioned to paint large historical and decorative works, mostly frescoes in the town halls of Saint Martin-de-Crau and Les Saintes Maries-de-la-Mer, in Arles, in the Museon Arlaten and in the dining hall of the College Ampere. Dyf also designed windows for the Church of Saint Louis in Marseille during this time.
In 1935, Dyf moved to Paris, working at a Left Bank studio until the city 's 1940 invasion. Dyf entered the Resistance in Correze and after the Liberation in 1945, he set up studio in Saint Paul-de-Vence, dividing his time between Paris and the south of France. Galleries in Cannes, Nice, Marseille and Strasbourg sold his paintings; while in Paris, Dyf exhibited at the Salon d'Automne, the Salon des Tuileries and the Salon des Artistes Francais. In the early 1950's, Dyf worked in Paris during winter and summered in Cannes, where he set up a studio-gallery, establishing a regular following among American visitors to the Riviera.
During the summer of 1954, artist Marcel Dyf met model and soon-to-be "artist muse", Claudine Godat. At age 19, Claudine was some thirty-six years younger than Dyf, and striking in all aspects. Godat proved to be the catalyst in Dyf's life, witnessing the journey in the artist's oeuvre to maturation. On numerous occasions, Dyf provided a glimpse into the personal, everyday activities of the special relationship he shared with his wife as seen in "Claudine with Cat".
A sleeping Claudine is visited by a pet cat, both caught in a moment of tranquility. Claudine's classic features are reminiscent of Greek and Roman statuary while Dyf added a personal note with the grey striped cat, perched in her lap. Dyf placed Claudine in a chair, colored in hues of turquoise while he balanced the composition and included her ivory blouse and colorful yellow skirt. Dyf's brushwork allows for a striking rendition of Claudine's flawless complexion and elegant but simple costume. He allowed the entire focus on Claudine by employing a subtle background and allowing her arm gently to rest on her side.
In 1956, the couple married, buying a 16th century hunting lodge located at Bois d'Arcy, close to Versailles. Although this location proved to be their primary residence, the couple wintered in Provence (staying in Saint-Remy or the small village of Eygalieres). Provence assisted Dyf in offering him such a diverse group of subject themes: olive trees, cane windbreaks and the grey-white crags of the Alpilles. The artist's love of this area and Claudine lasted his entire life. Claudine insisted upon visiting Brittany in 1960. Enchanted by the remoteness and untamed beauty of the region, Dyf envisioned great potential for new paintings. During his career, Dyf found the opportunity to spend autumn at home near Versailles; early spring in Provence. In May, the couple arrived in Brittany, spending the summer in a house he purchased opposite the church in a village named Arzon.
By the end of his life, Dyf divided his time between Versailles, Provence and Brittany. He also traveled to England, Holland, Morocco, Venice, and the United States.
Artist Marcel Dyf died in 1985.