David Bates "October Moon - Grassy", 24x18 Inches, O/C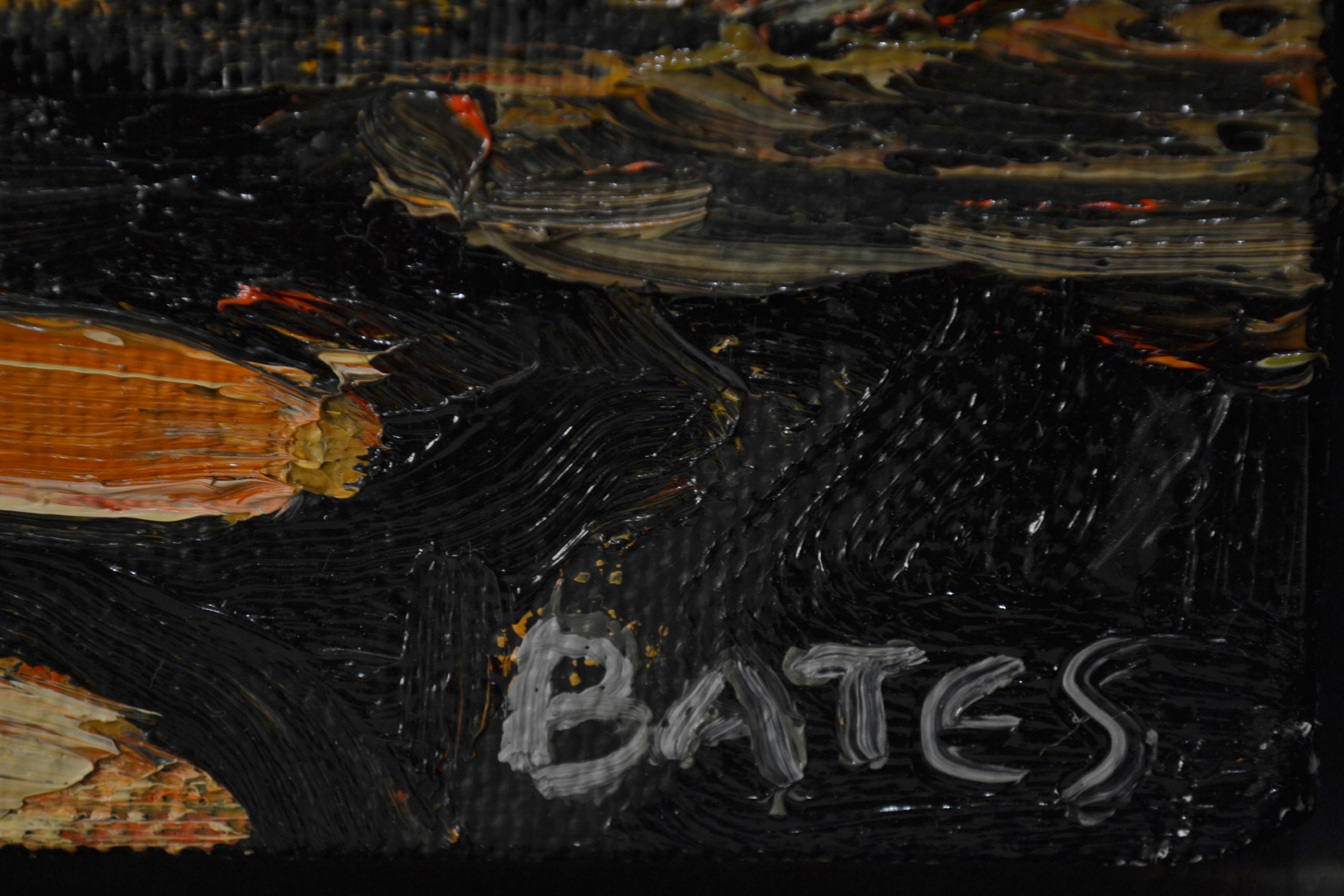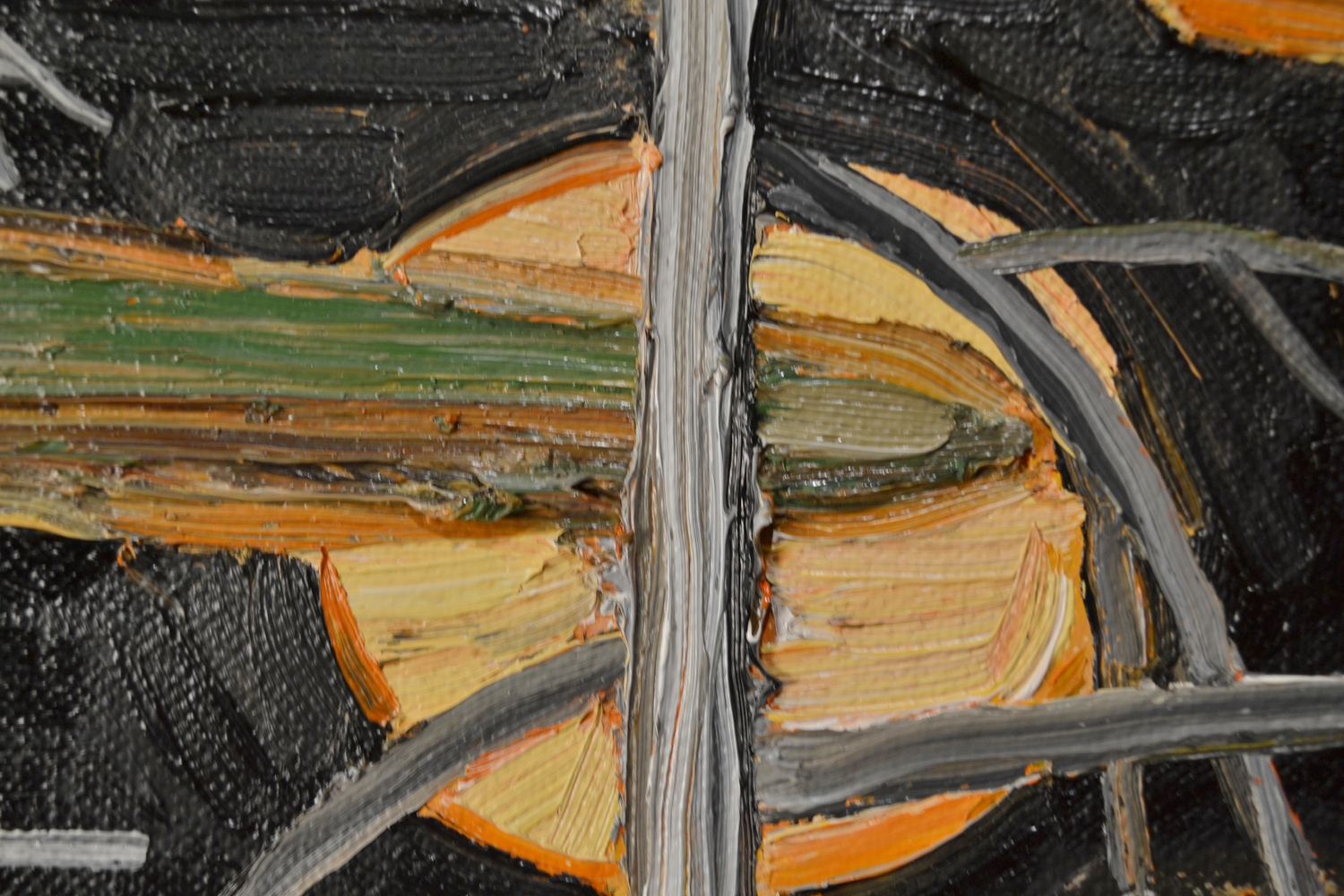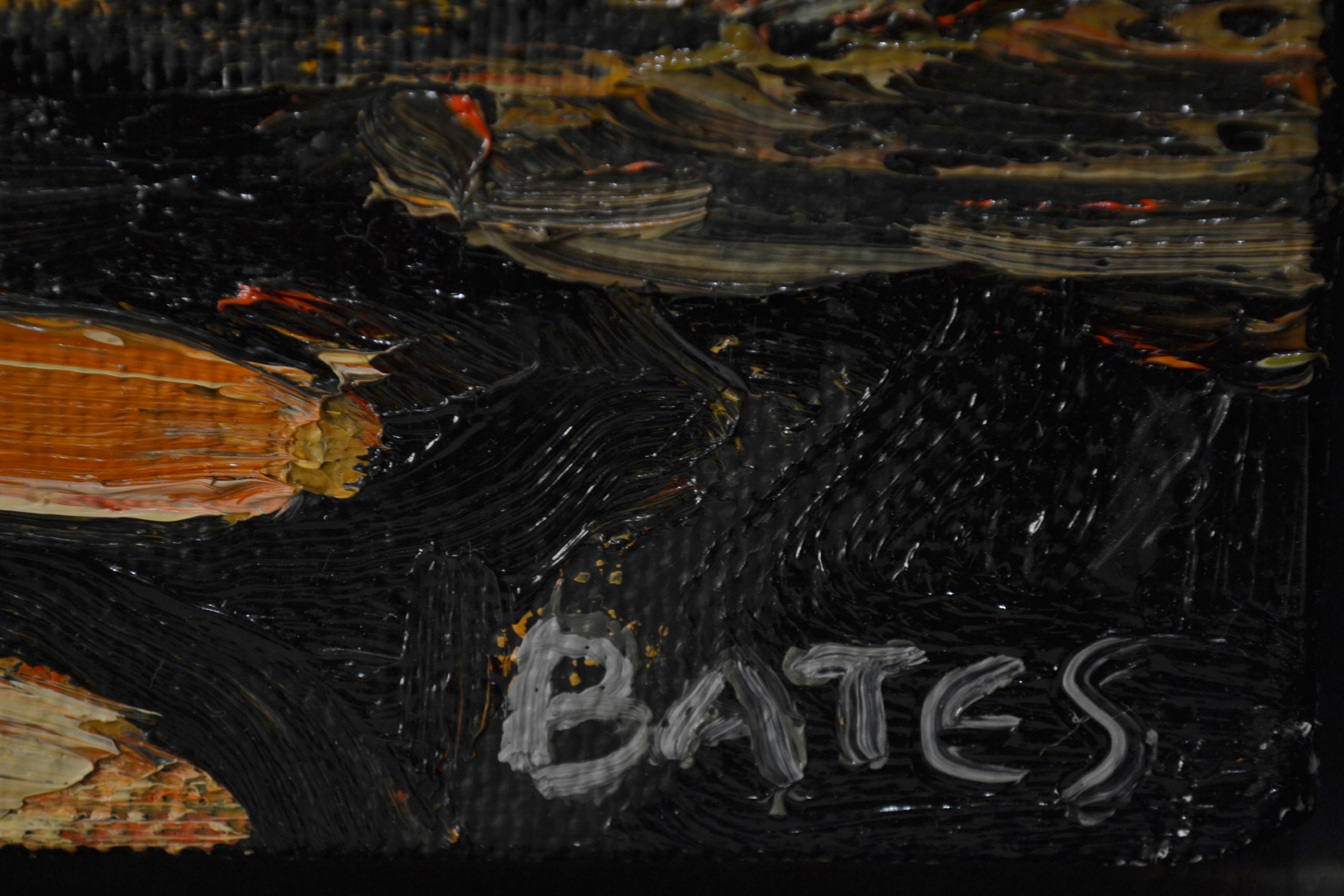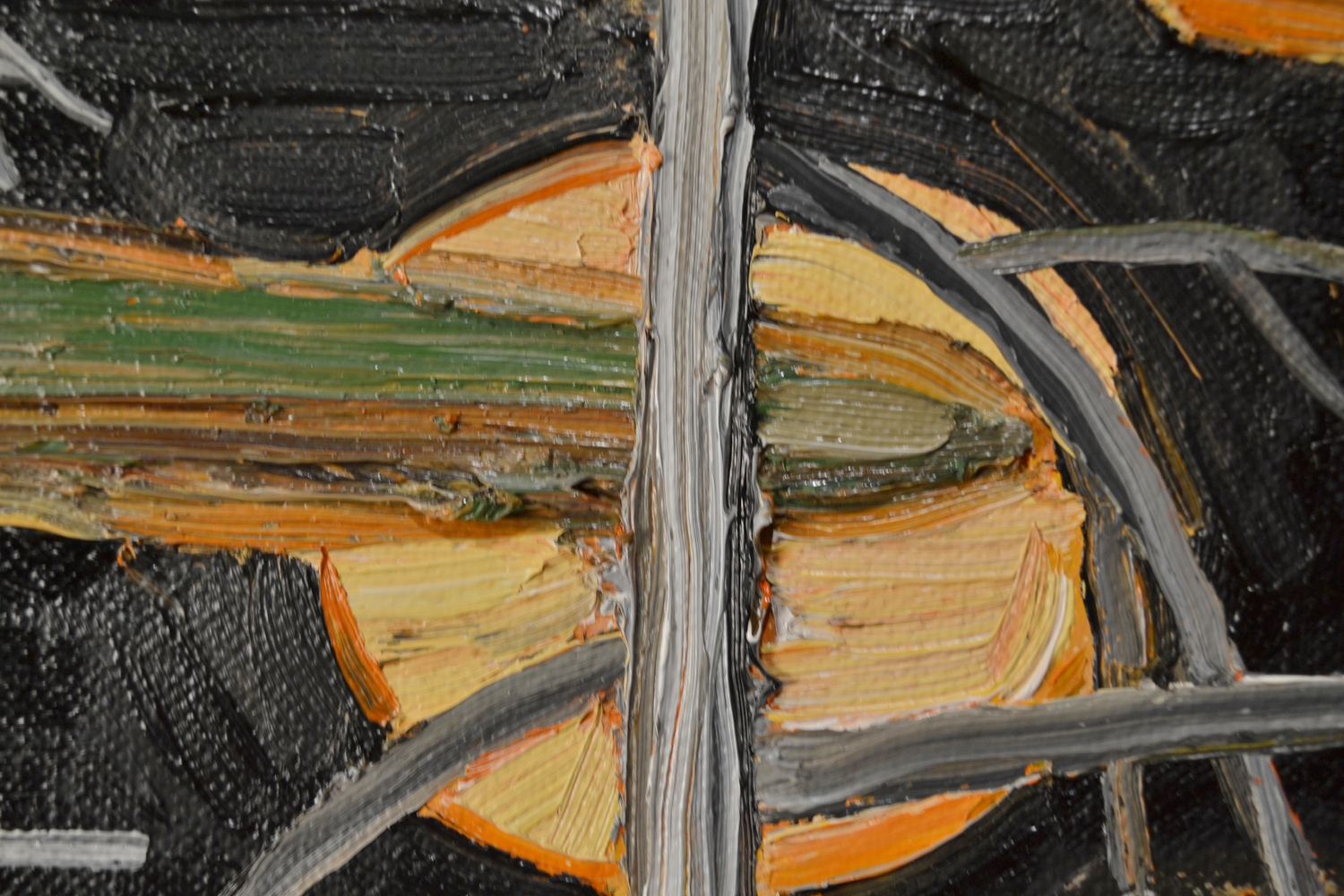 David Bates "October Moon - Grassy", 24x18 Inches, O/C
An orange, full moon is depicted behind a large cypress tree in water. The moonlight is reflected in front of and behind the tree while two other cypress trees are shown in the background left of center. Six cloud formations are shown in shades of muted gray and orange.
Signed, titled and dated 2004 on verso.
Label: Dunn and Brown Contemporary, Dallas, TX on verso.
David Bates was born in Dallas, Texas, in 1952. He graduated from Southern Methodist University in 1975. While teaching part-time at Eastfield College, he began work on his Master of Fine Arts degree in 1976 at SMU. That same year, he had his first one-man gallery exhibition, and in the fall, he was chosen to participate in an independent study program at the Whitney Museum of American Art in New York.
During his time in New York, he was exposed to many personalities, influences, and works of art. At that time, his unique style of figure painting and sculpture was not appreciated by the New York art world, so he experimented with a variety of styles and media. He returned to Dallas in 1977 and completed his graduate degree at SMU. He studied several periods of art history as a part of his program and renewed a lifelong interest in folk art. He admired the folk artists subject matter drawn from everyday life and surroundings.