Eric Sloane "Spring Sunset" oil/masonite 24 x 36inches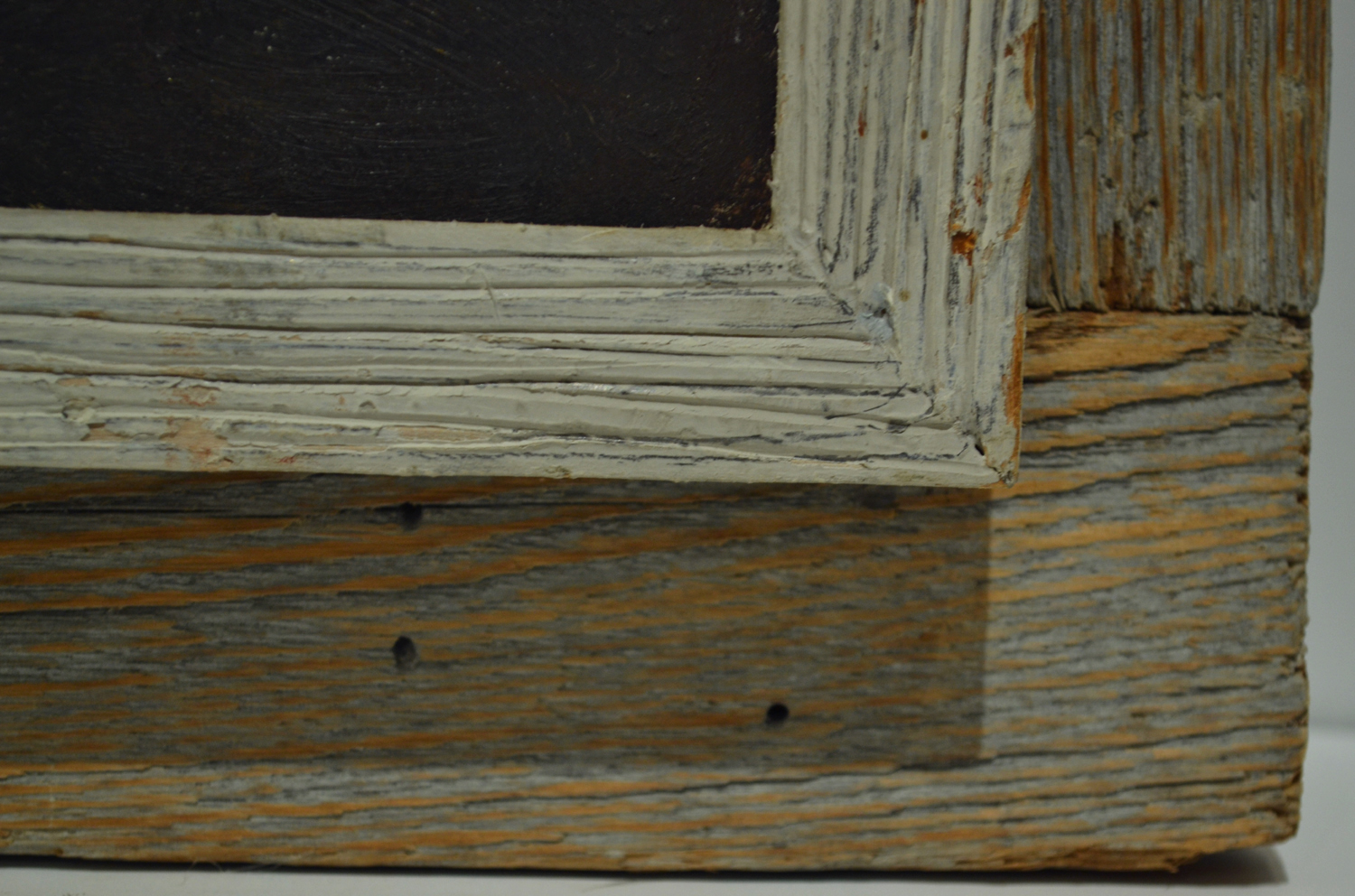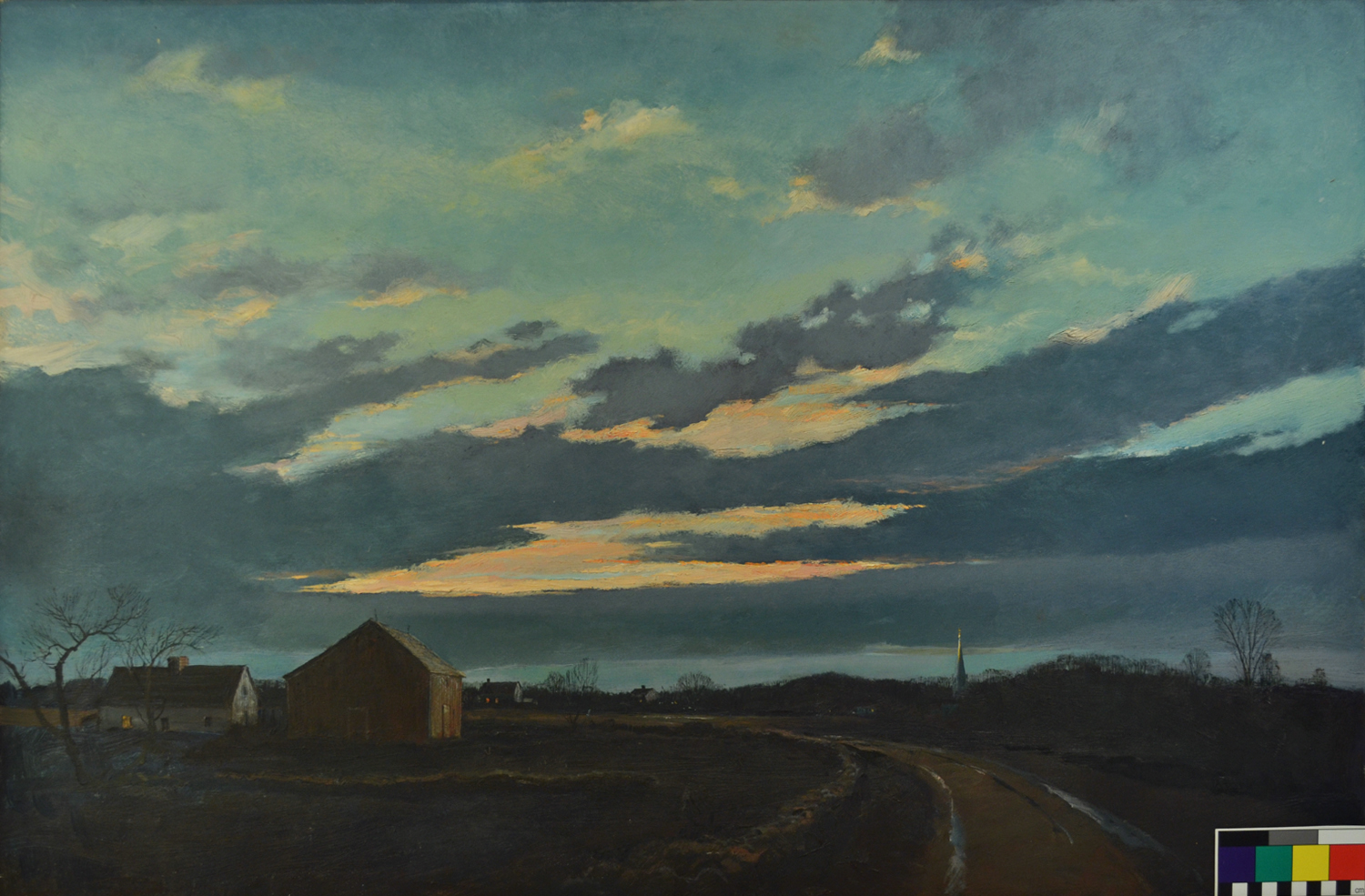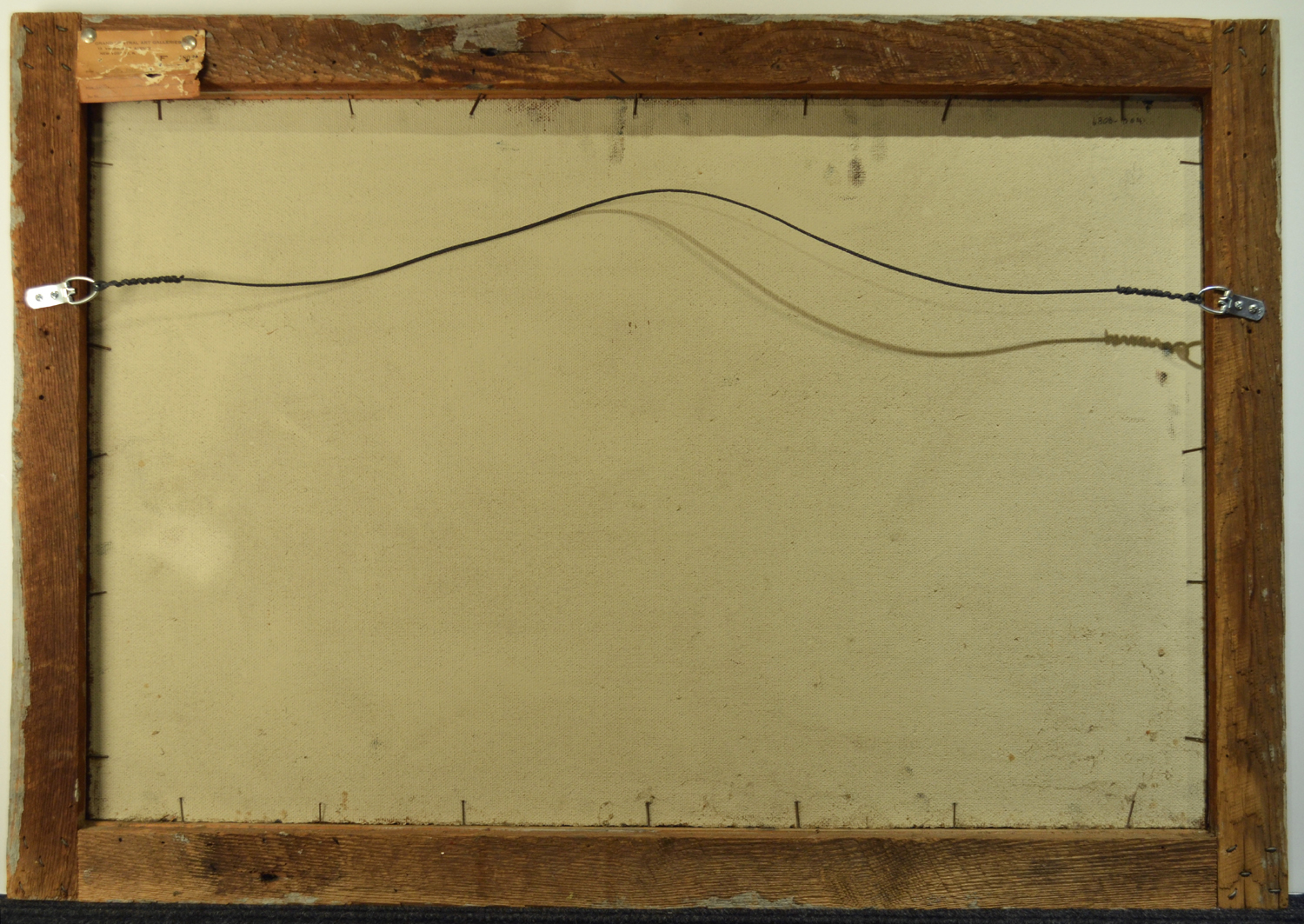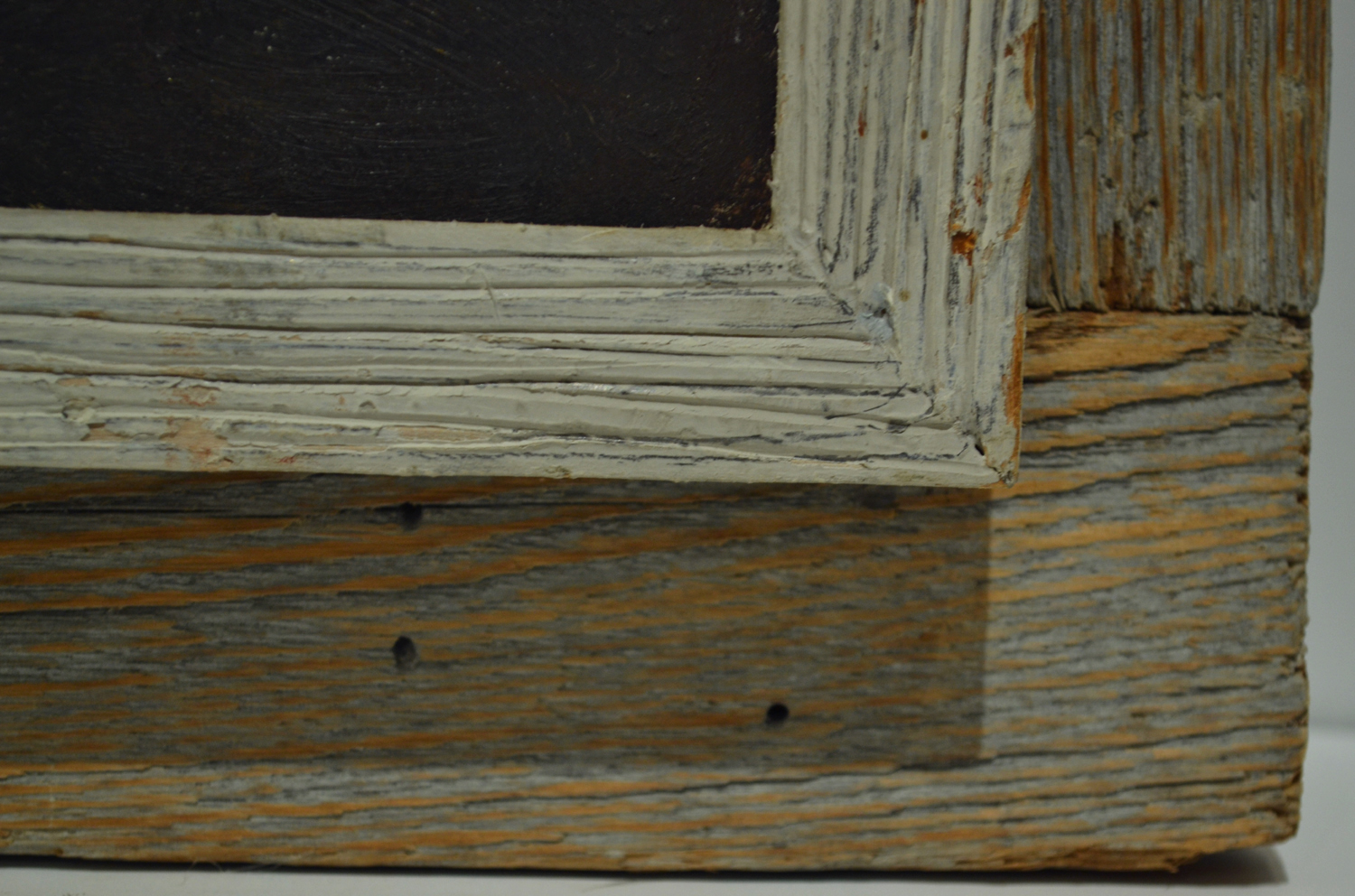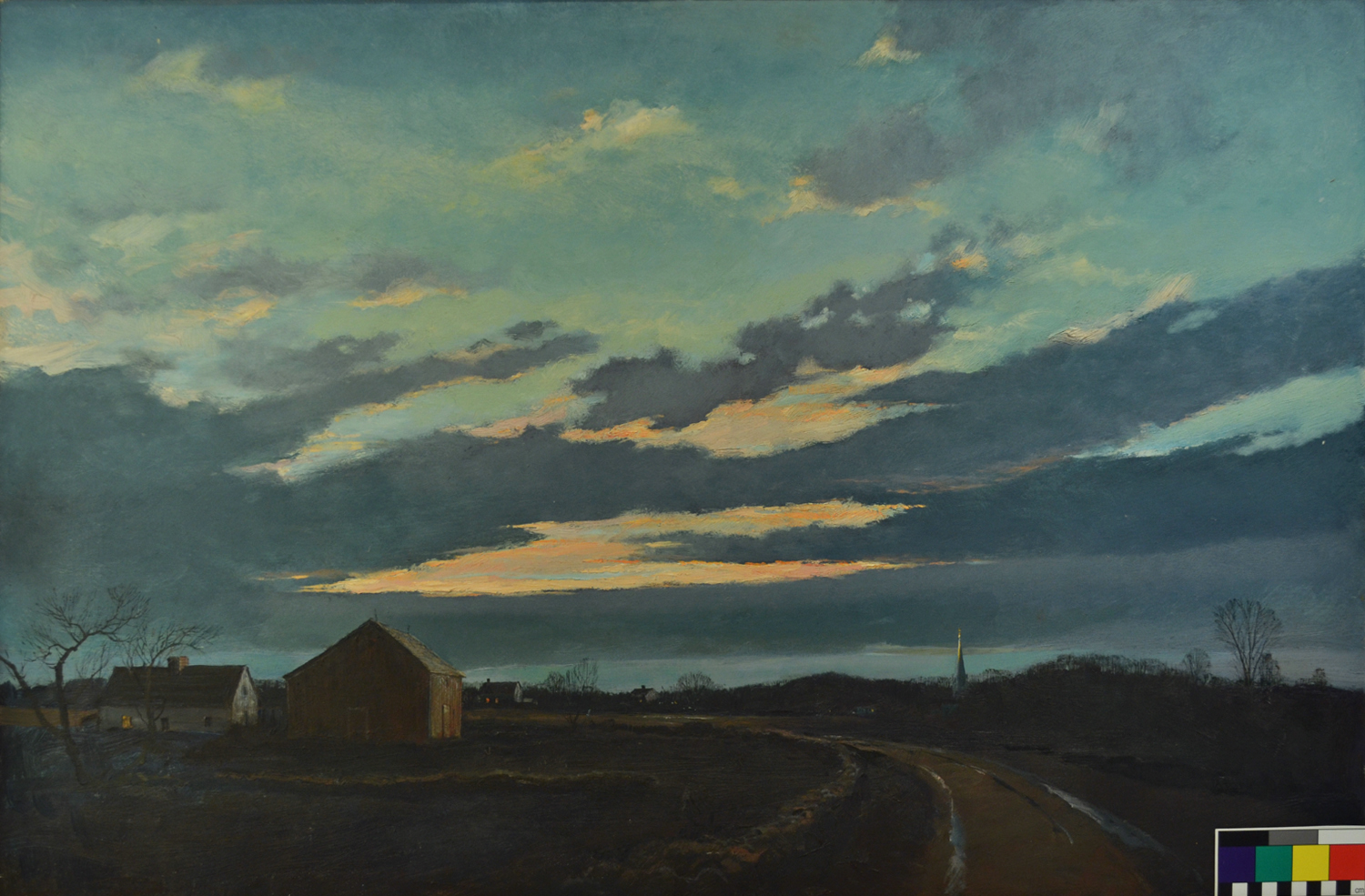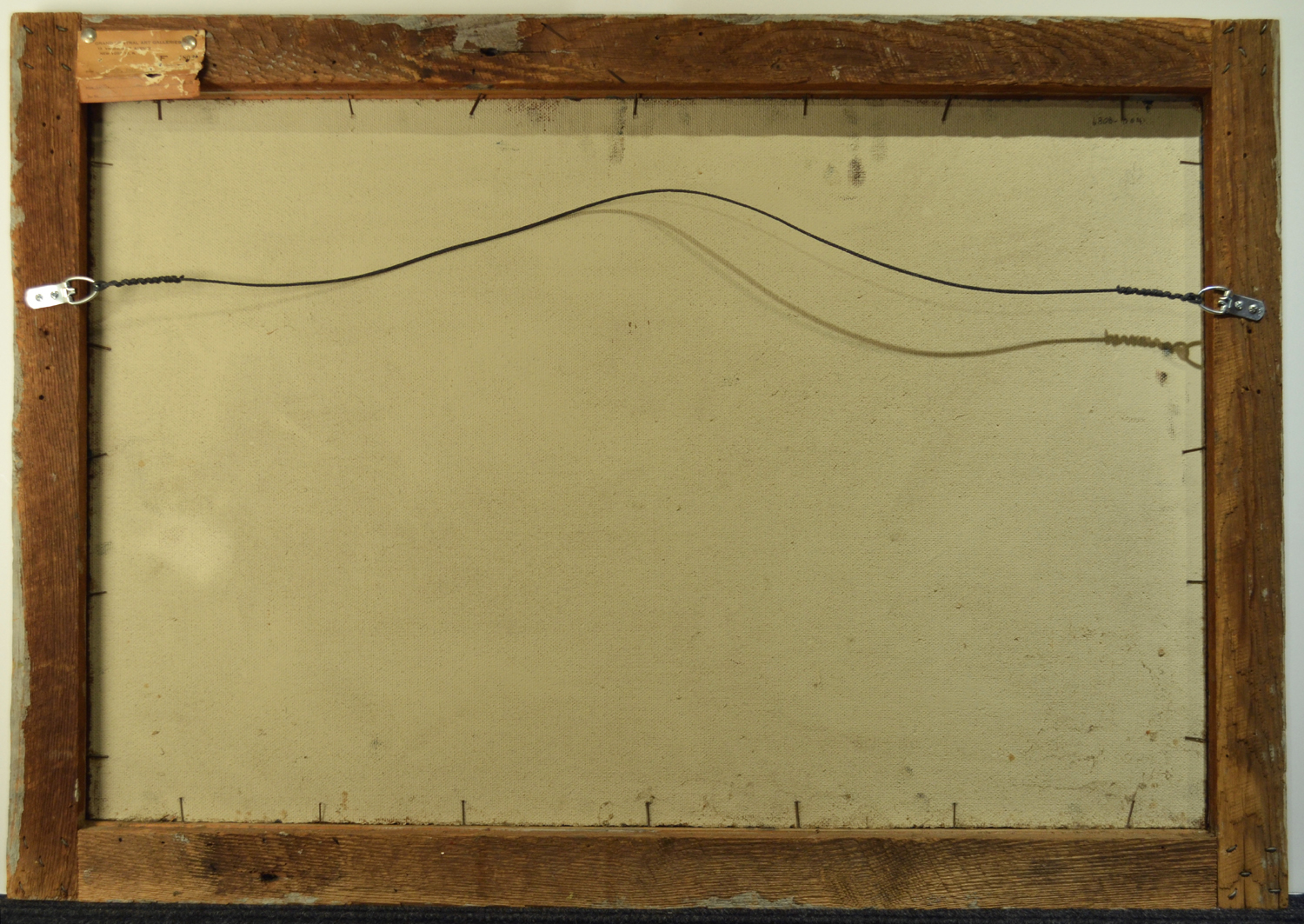 Eric Sloane "Spring Sunset" oil/masonite 24 x 36inches
Framed Size: 28 x 40 Inches
Signed Lower Left: "Spring Sunset", "Sloane".
An evening piece depicting the hours following sunset, where the crest of the sun's light still shines on the edges of clouds. Orange peach and yellow highlight the edges of the dark blue cloud dotted sky, while a small road leads to a barn which dominates the foreground in the bottom quarter of the frame.
Label on Verso: Grand Central Art Galleries, Ltd, NY, NY showing price of $500.00
Eric Sloane was born Everard Jean Hinrichs in New York City on February 27, 1905. He became a landscape painter and the author of illustrated works on cultural history and folklore.
Growing up as the neighbor of Frederick W. Goudy, a sign painter and type designer, the young Sloane was taught early on by Goudy. He later studied art at the Art Students League of New York where his next mentor, John French Sloan, convinced him to change his name so that early attempted works would not follow the young artist throughout his career. Sloane reportedly chose his pseudonym for the middle part of "America" ("Eric") and after his mentor's last name ("Sloane").
At the age of 20, Sloane ran away from home and found work from city to city as a sign painter. His advertisements included Red Man Tobacco and Bull Durham. He returned to the north east and moved to New Milford, Connecticut. He began painting rustic landscapes inspired by the Hudson River School.
Western influence later found its way into his works after he began spending part of each year in Taos, New Mexico starting in the 1950s. He held a particular interest with the vast, Western skies. This led to commissioned works for the U.S. Air Force and illustrations on several meteorology and weather forecasting books. Today, Sloane is even credited with establishing the first network for televised weather reporting by organizing local farmers to be ready to call in reports to a New England-based broadcasting station. His mural Earth Flight Environment is still on display in the Independence Avenue Lobby in the Smithsonian's Air and Space Museum in Washington, D.C.
Sloane also had a great interest in New England folk culture, daily life during the colonial era, and Americana. He wrote and illustrated multiple books on colonial-era tools, architecture, farming techniques, folklore, and rural wisdom. Sloane's best known books are A Reverence for Wood, a book on the history of tools and woodworking, The Cracker Barrel, a collection of folk stories, and Diary of an Early American Boy: Noah Blake-1805, which he wrote after finding an early-American diary at a book sale. Sloane's own personal collection of colonial items became the basis for the Sloane-Stanley Tool Museum in Kent, Connecticut.
Sloane died in New York on March 5, 1985 while walking to a luncheon held in his honor and to celebrate the publication of his memoir, Eighty: An American Souvenir. Today the Sloane-Stanley Museum is run by the state of Connecticut to show Sloane's collections.