Johann Berthelsen (NY 1883-1972) New York Snow Scene 5th Ave Empire State Bldg 16x12 o/b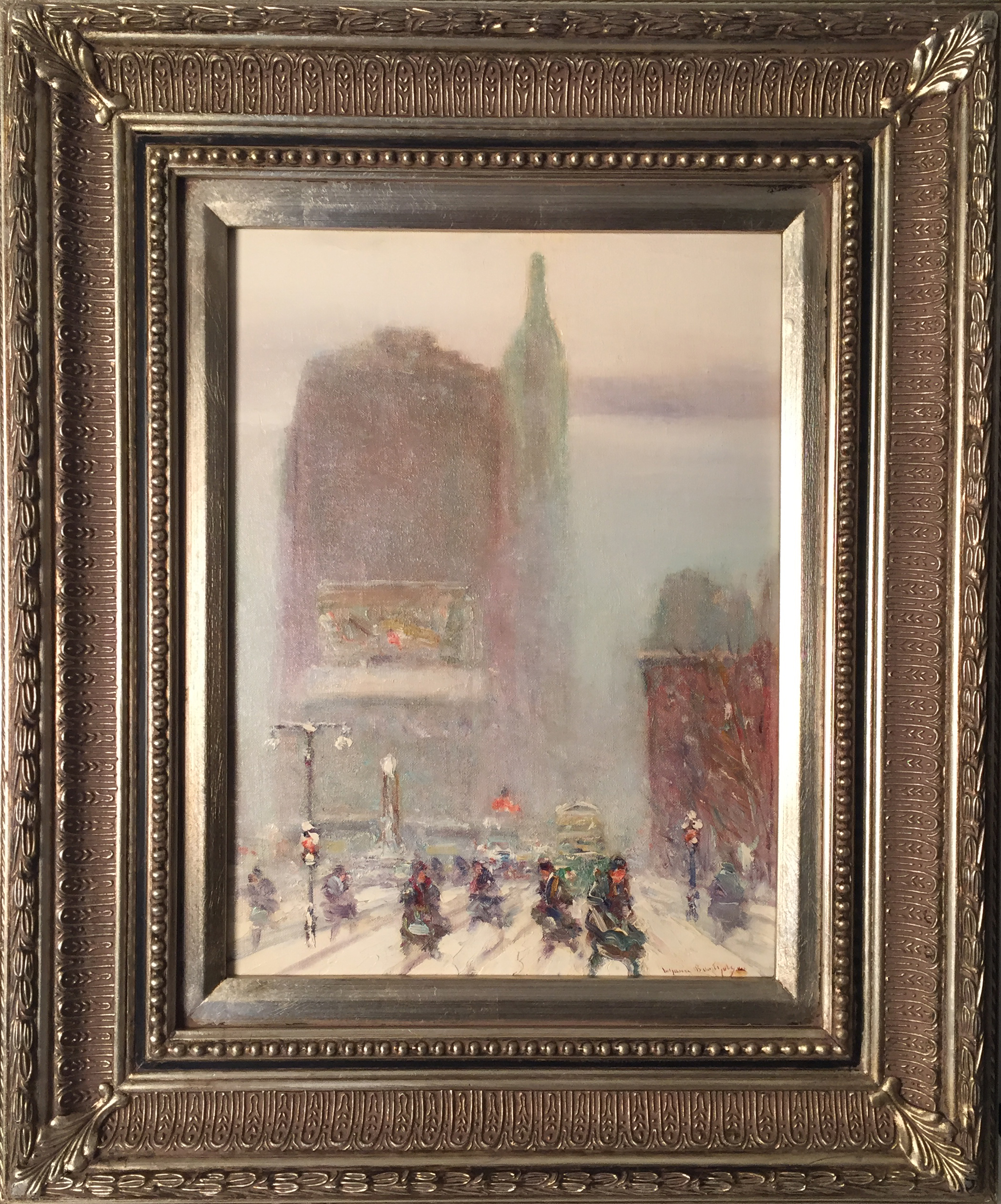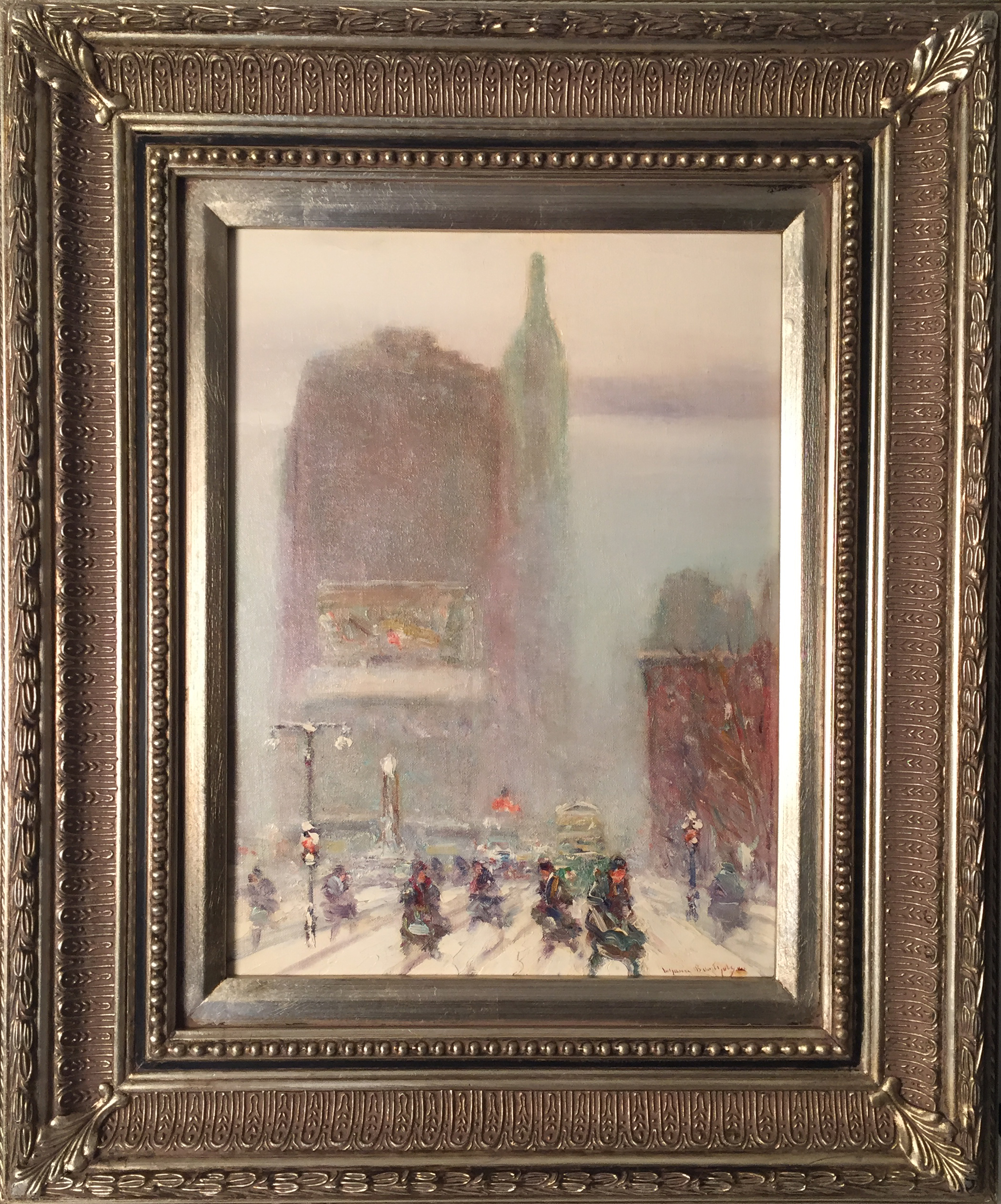 Johann Berthelsen (NY 1883-1972) New York Snow Scene 5th Ave Empire State Bldg 16x12 o/b
A snow scene of New York City looking up 5th Ave towards the Empire State Building. An iconic piece of NY by one of its more famous Winter Scene artists.
Framed size 24 x 20 inches
Oil on Board
signed lower right
6802-001
Johann Berthelsen painted landscapes of New York City ''poetic'' by contemporary critics. Ironically though, it was music not art, to which Berthelsen originally aspired to.

A native of Copenhagen, Denmark, Berthelsen's family immigrated to the United States in 1890. When he was 18, Berthelsen studied music and voice for four years at the Chicago Musical College. Following this graduation, he toured the United Slates and Canada as lead baritone for the Grand Opera Company, after which he taught voice, first at his alma mater and then at the Indianapolis Conservatory or Music. In 1920, Berthelsen opened a private studio in New York City where he gave voice lessons.

Although he devoted most of his time to singing and music, Berthelsen painted first for his own pleasure. Berthelsen initially established his artistic reputation with his work in pastels. Working with small canvases, he found inspiration in New York's Central Park, rendering this subject most effectively in its seasonal transformations.

He painted similar scenes in and of Chicago, and they also met with critical and popular acclaim. Having achieved success as a pastelist, Berthelsen turned his attention to oils. He returned to the fundamentals of drawing in order to discover a technique appropriate to the medium. Berthelsen used a heavy impasto to almost palpably render his landscapes and his city and park snowscapes. Berthelsen also painted still-lives. Unlike his landscapes, these works again on small canvases-are clearly defined, with his colors ranging from bright to low key.

Berthelsen died in 1972.