William Slaughter "Bluebonnets Over Texas Hills" o/c 24x36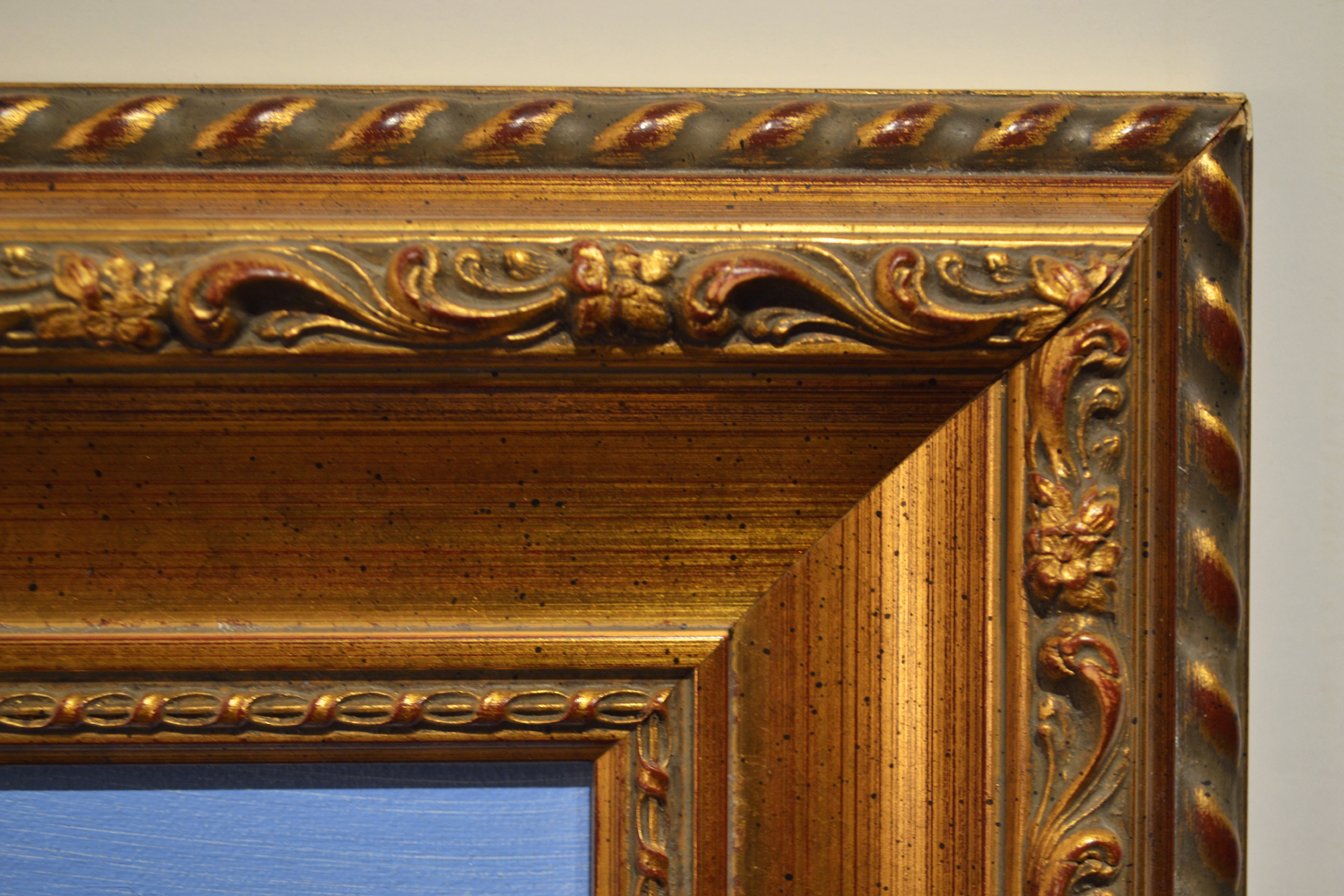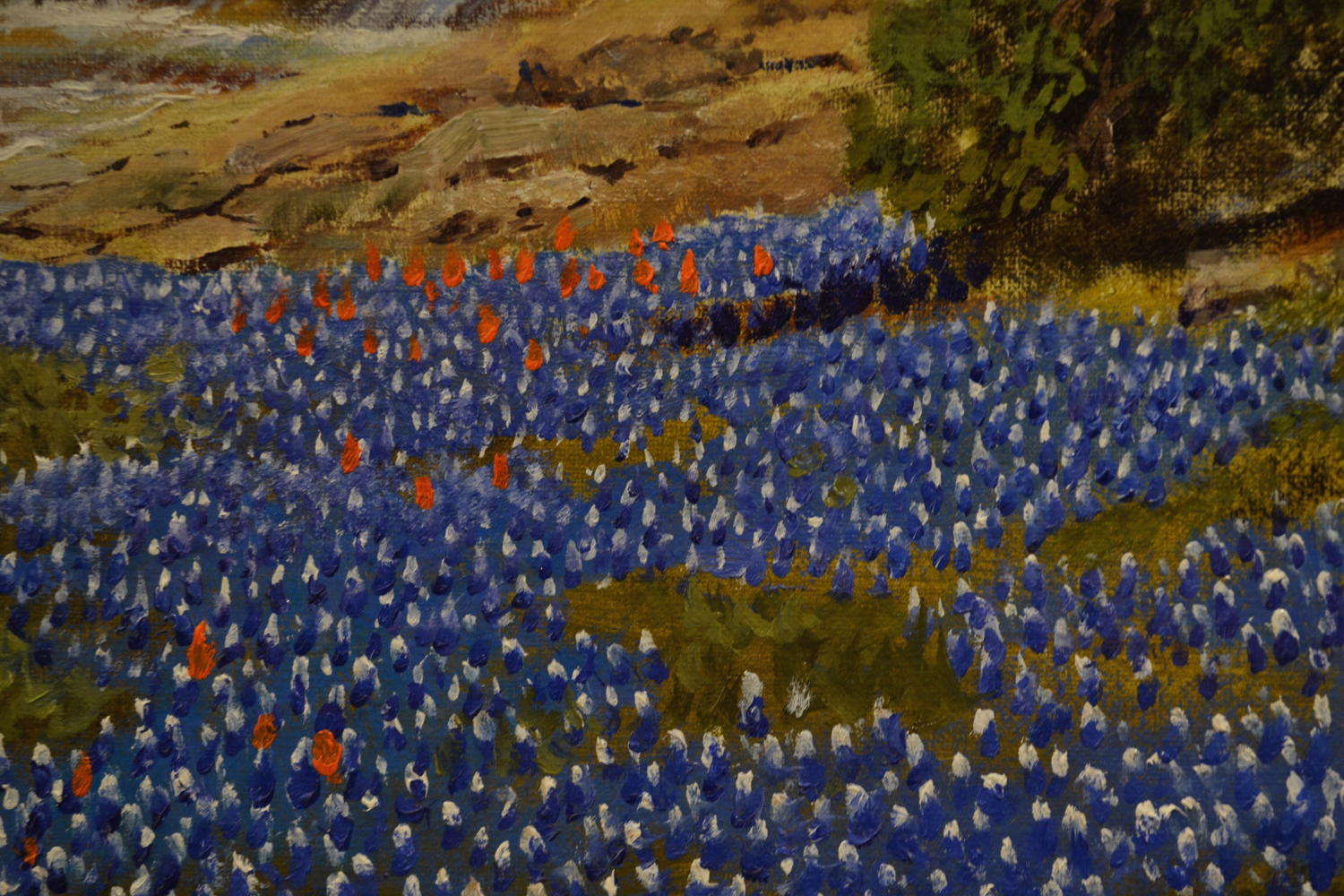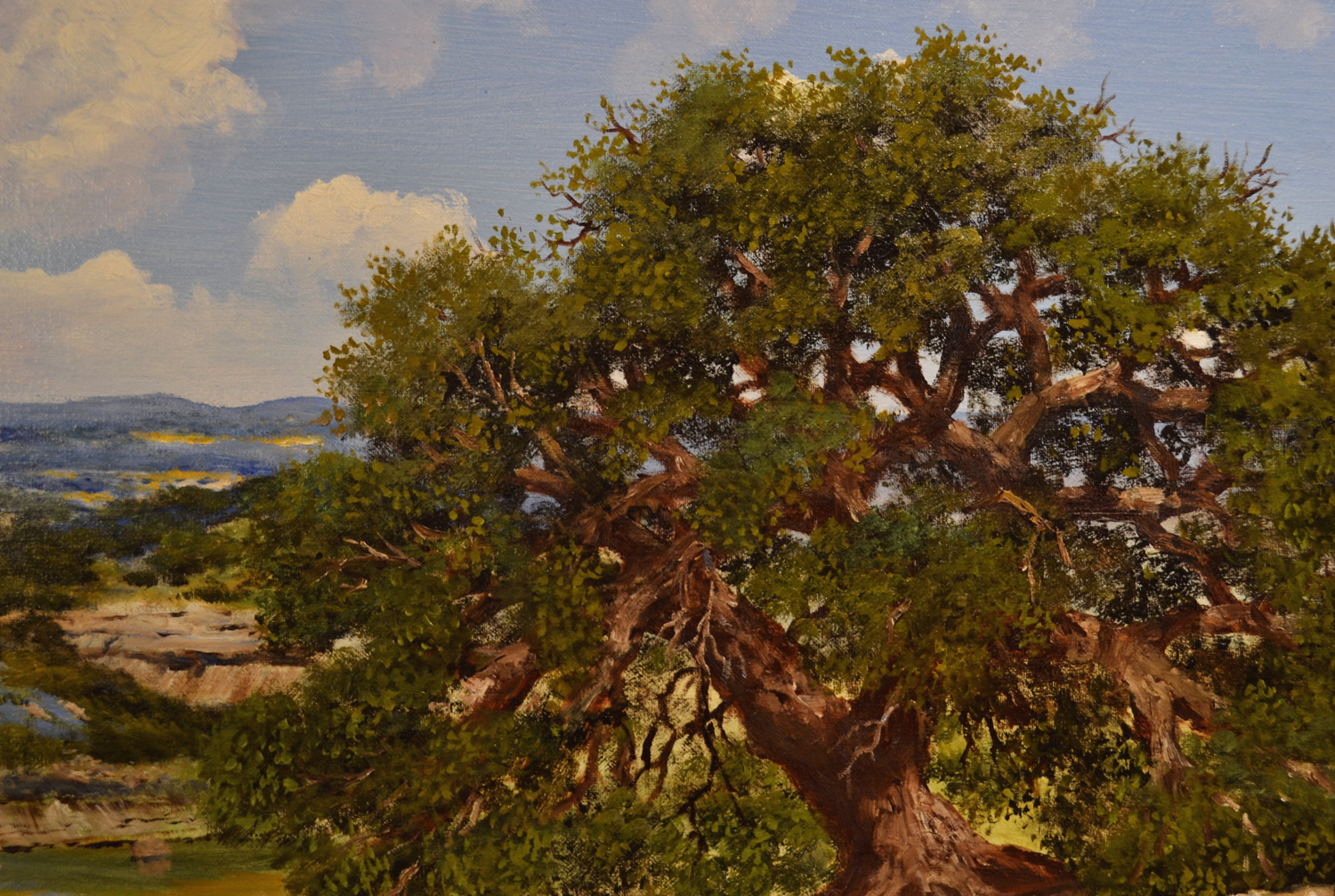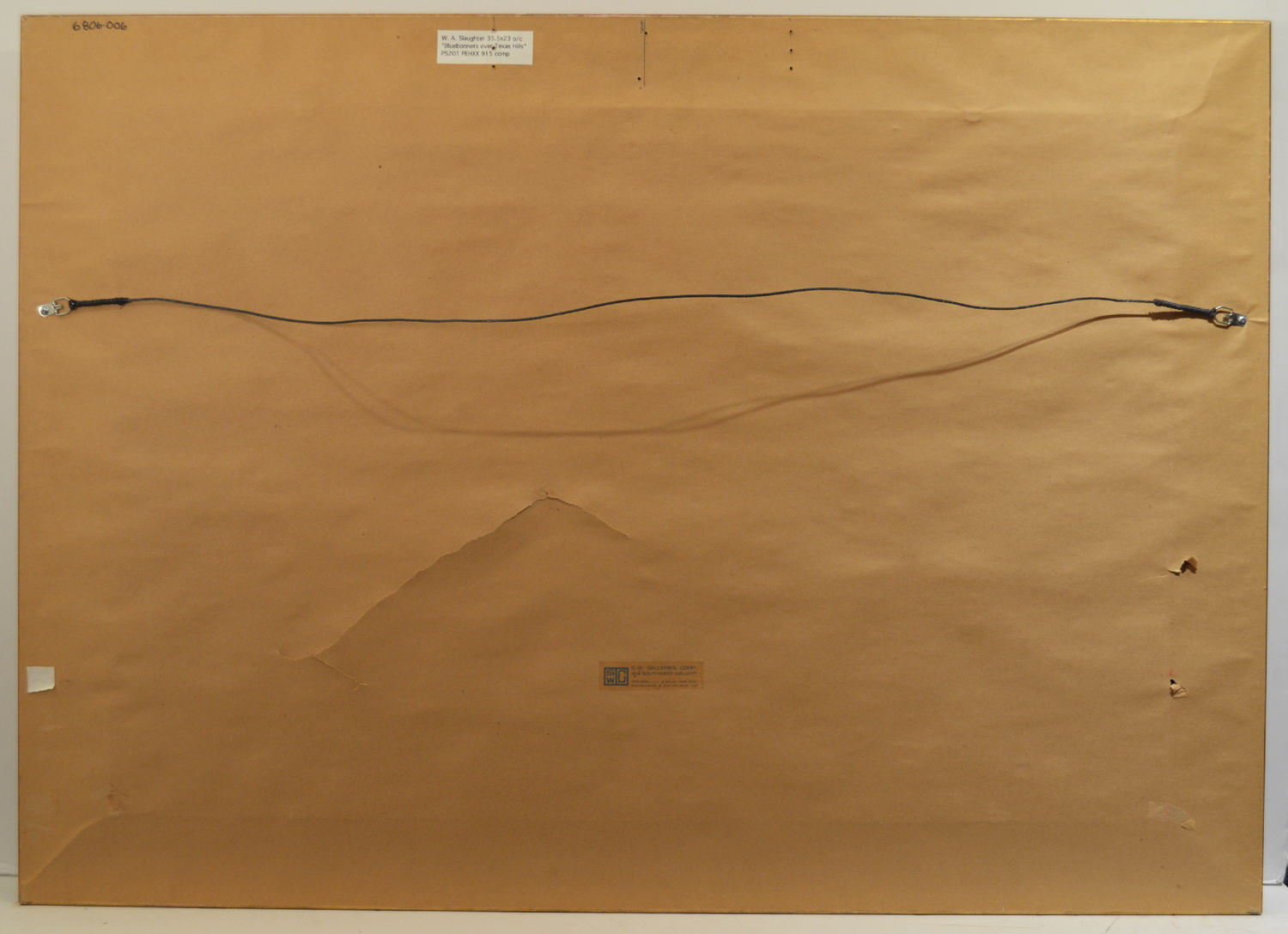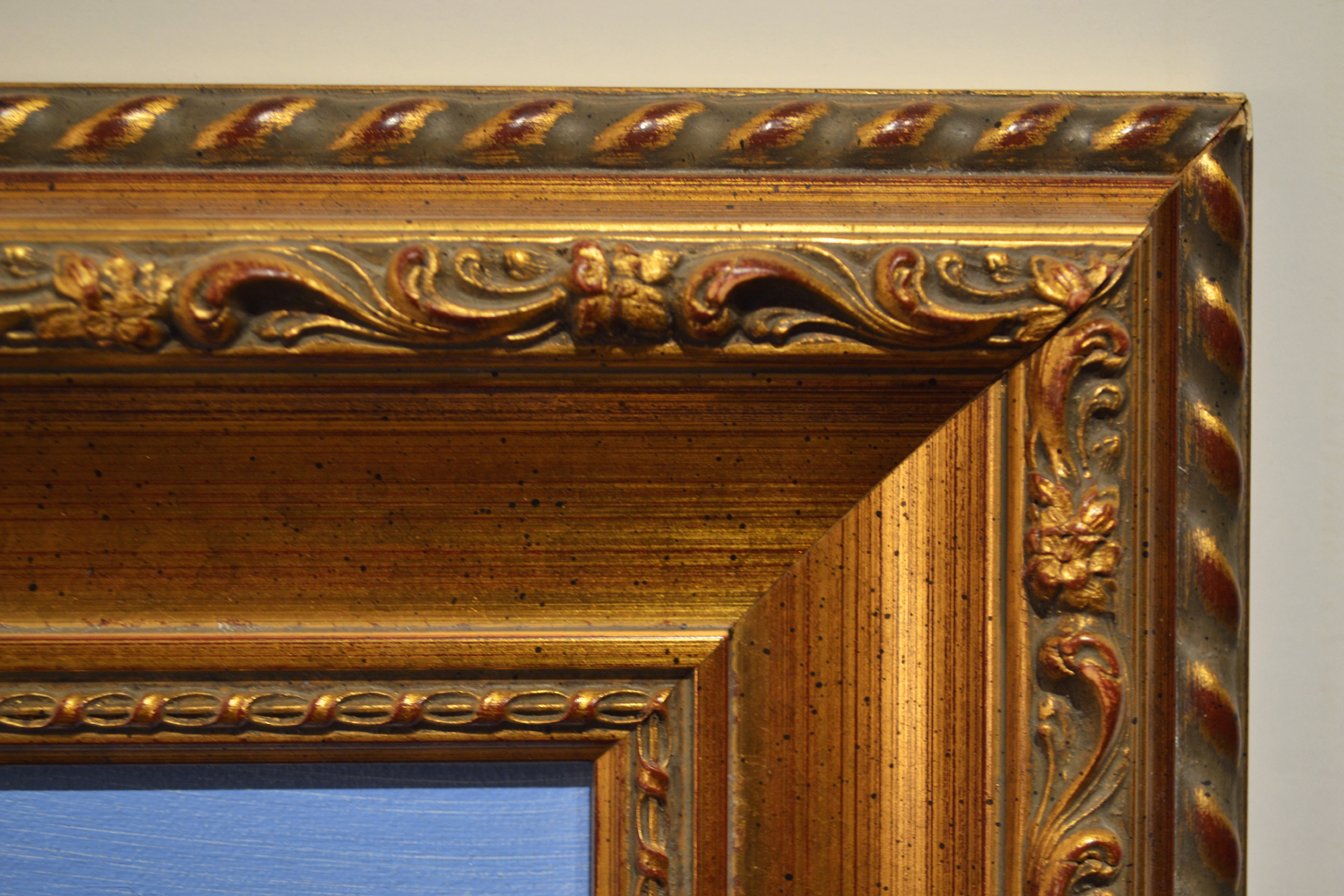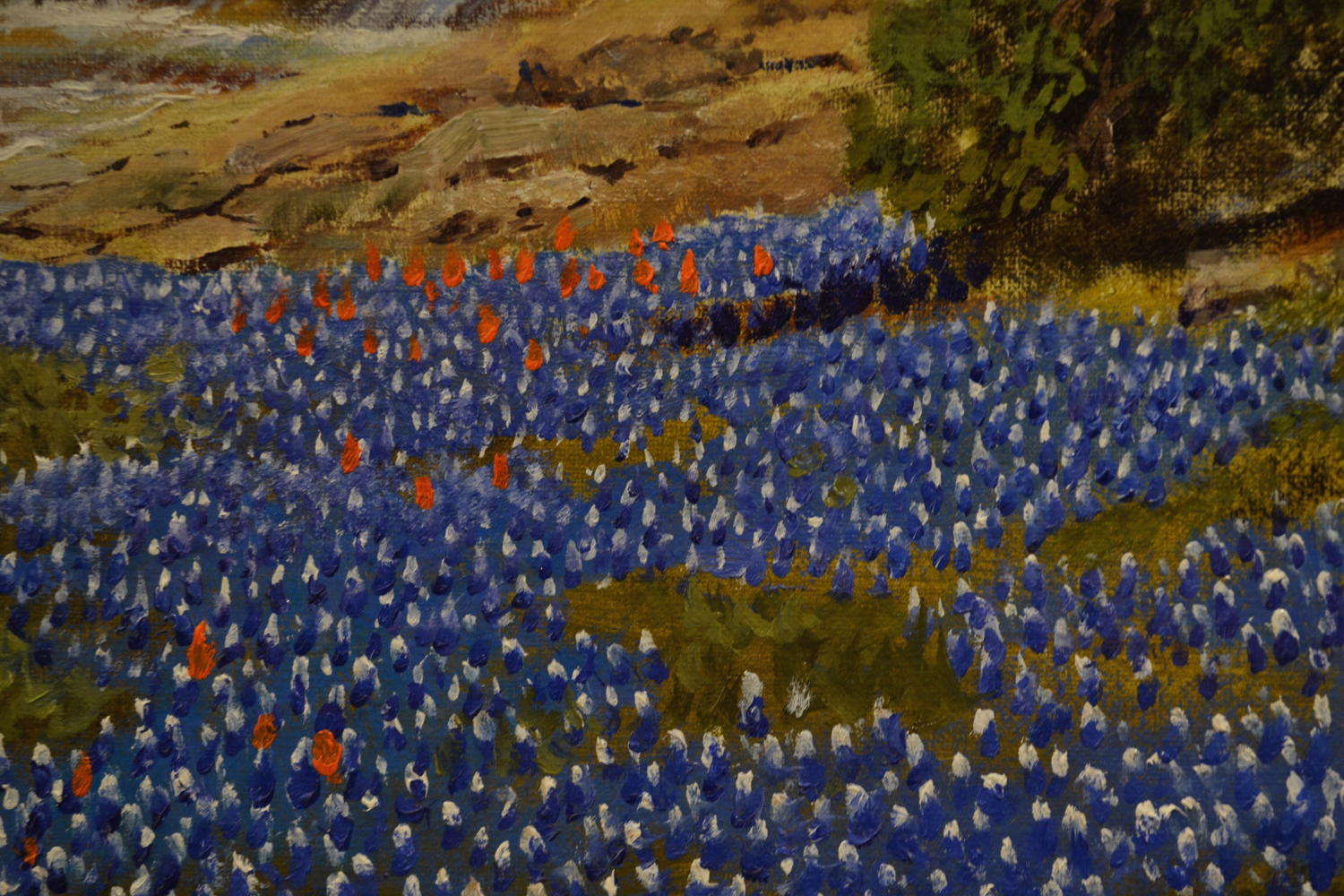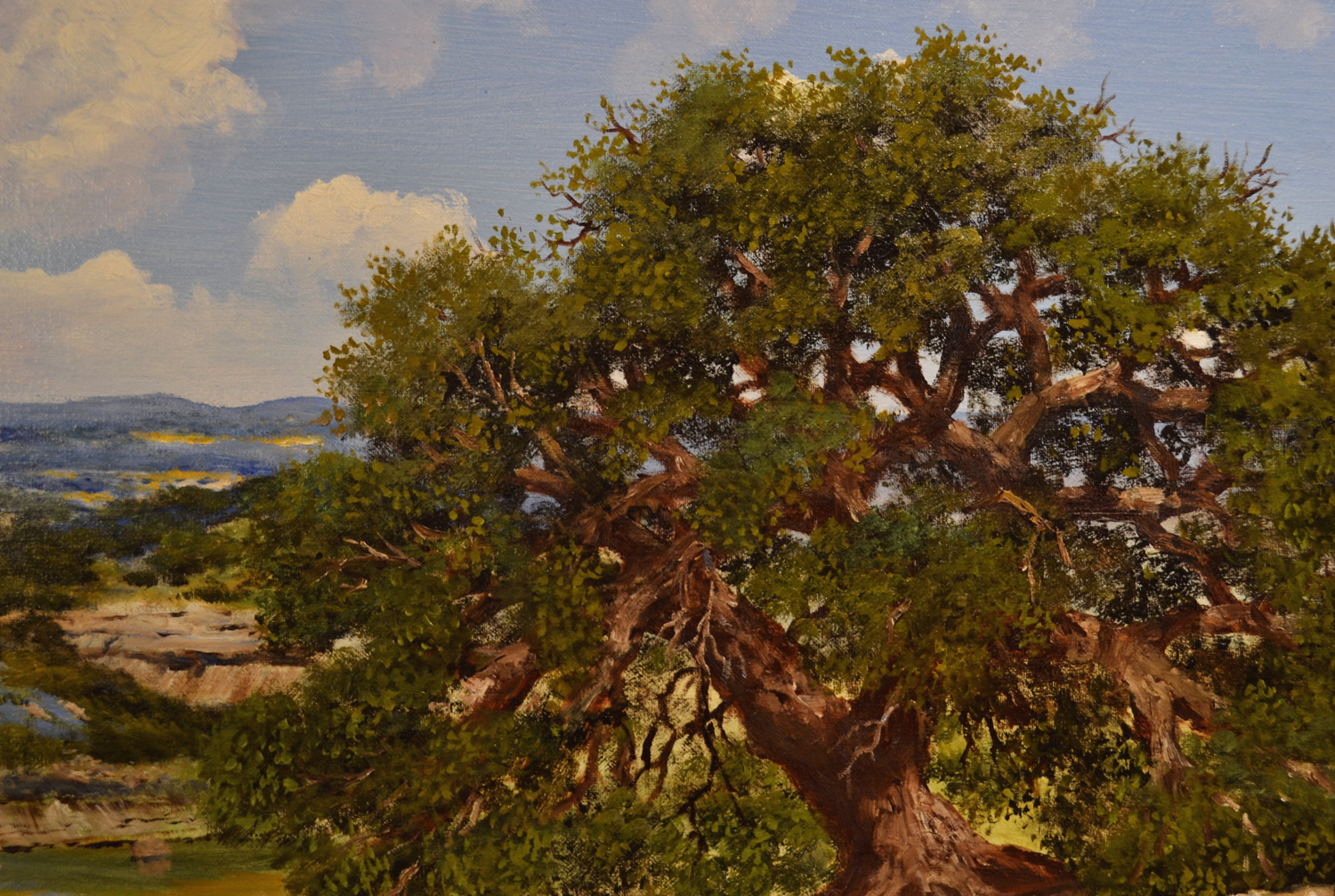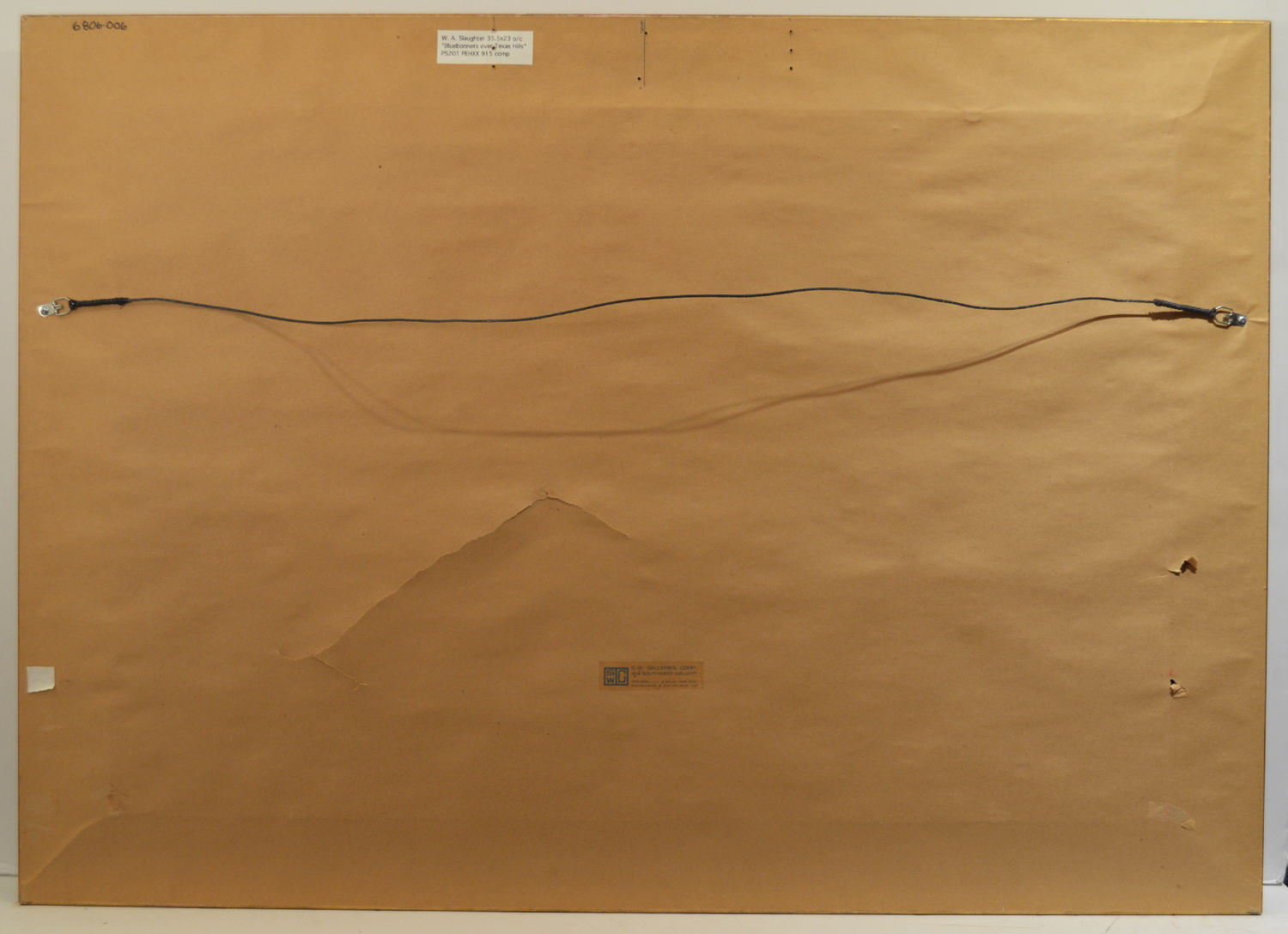 William Slaughter "Bluebonnets Over Texas Hills" o/c 24x36
Framed Size: 31 x 42 Inches
Signed Lower Right: "W.A Slaughter"
An open rustic landscape dotted with Texas bluebonnets. Rolling green and blue hills fade into the cloudy sky, and a large tree obscures most of the right side of the frame. A small stream runs through the center of the frame, while flashes of orange flowers and cacti mix with the bluebonnets in the foreground to create an appealing depiction of the Texan countryside.
William Slaughter's realistic oils of fields of bluebonnets and stately live oak trees evoke memories of quieter times. Indeed, his favorite subject matter is the Texas Hill country, and he paints it with authority, saturated in color. This painting "The Live Oak", is nestled among small foothills, covered in scattered bluebonnets and wildflowers. The scene appears untouched, as if it had been left years ago, with nature free to grow.
Texas artist W. A. Slaughter, (a native of San Antonio) spent his childhood sketching and exploring the countryside around him. As a self-taught artist, he worked with a broad range of subject matter in his paintings, but is best known for his glorious Texas landscapes blanketed in bluebonnets. He captured the aged strength of magnificent Texas live oaks, the breath-taking vistas of the serene Hill Country and the beauty of rambling Texas streams.
According to Slaughter, "a painting must speak for itself to the viewer and have artistic value, no matter who the painter. I make no conscious attempt to make a statement to society, but feel that the message in my paintings lies in the beauty of adorned nature."
Early in his career, he was called to the ministry as an ordained Lutheran minister and served an English-speaking congregation in Mexico City. He returned to Dallas in 1964 to the pastorate of The King of Glory Lutheran Church and began exhibiting his paintings through the Artists and Craftsmen Association of Dallas. In the late 60s and 70s, he claimed many First Place and Best of Show Awards for his still-lifes and landscapes.
As one of Texas' foremost artists, Slaughter's works are enjoyed in such collections as those of the Dr. Pepper Company, Baylor Medical Center, Texans Credit Union, Mr. and Mrs. Roger Staubach, the Honorable Roy Huffington, The Law Firm of Godwin and Carlton, Clarice Tinsley, Mr. and Mrs. Jim McCormick and other Dallas area collections. He was generous with his time and talent, donating to charities such as The Wadley Blood Bank, Women's Guild for United Cerebral Palsy, The Richardson Symphony and other community and civic organizations.
Mr. Slaughter's works were also featured in Southwest Art, Texas Home and Connoisseur magazines . Mr. Slaughter passed away in late 2003.