Jerry Malzahn (Texan, b.1946) Lazy Day with Bluebonnets and Paintbrushes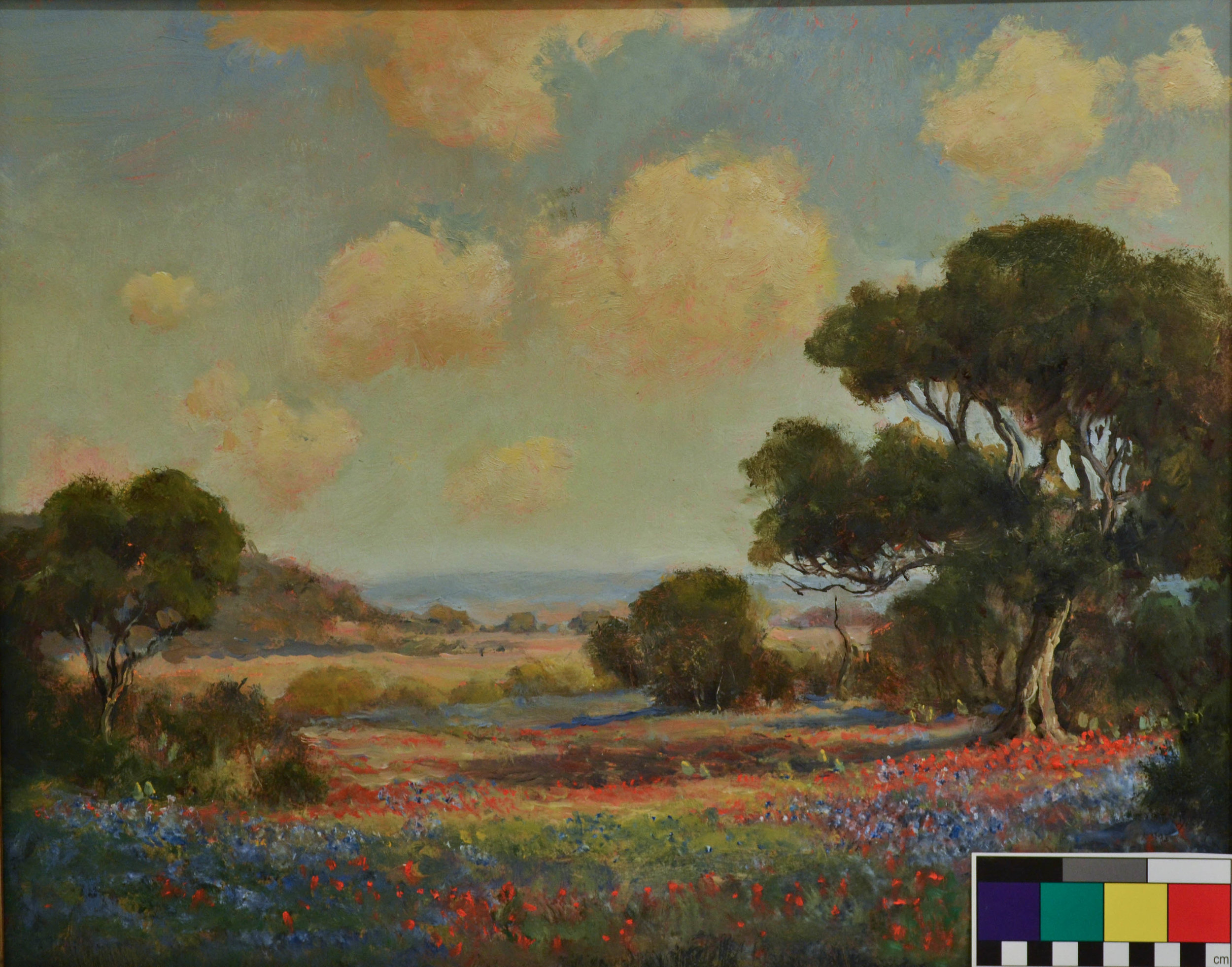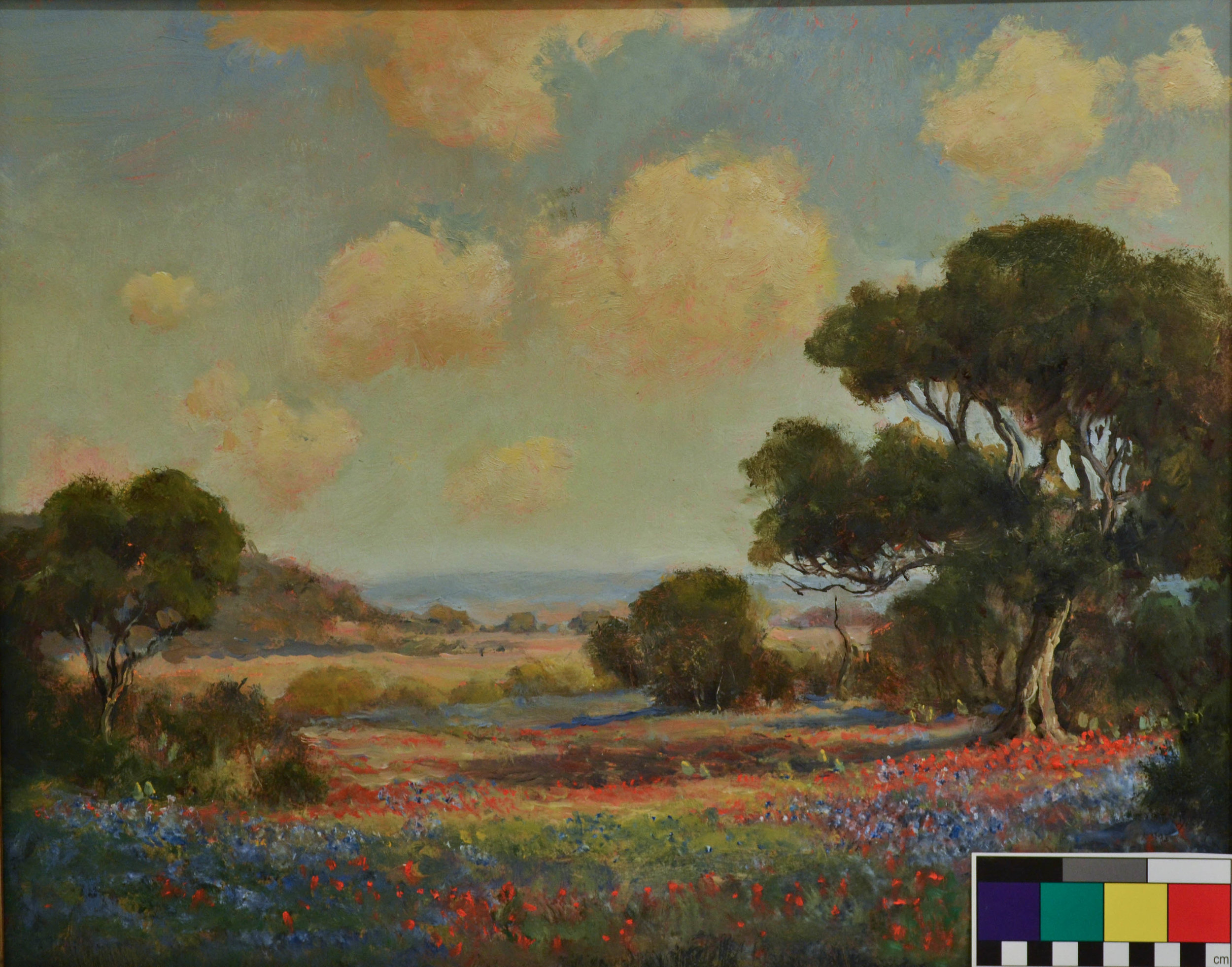 Jerry Malzahn (Texan, b.1946) Lazy Day with Bluebonnets and Paintbrushes
(Framed Size is 23 x 27 inches),
oil on wood panel
16 x 20 in.
inv# 6311-018
Jerry Malzahn, a talented landscape artist, was born in Stuttgart Arkansas on September 30, 1946, moving to Texas as young adult. He earned a Bachelor of Arts degree from the University of North Texas and founded Malzahn Landscape Company where he currently serves as president.
In 1994, at the age of 48, Jerry began to devote himself to landscape painting. He garnered enthusiastic and immediate response by collecting first place prize for landscape paintings and landscape paintings with architecture and third place prize for landscape painting with figures at the 1996 Texas State Fair. Jerry displayed his art in two successful shows at the Wild Gallery (1996) and David Dike Fine Art (2003) in Dallas. In 2003, he was selected for membership into the prestigious Salmagundi Club in New York, New York. Jerry's landscapes are displayed in important private, corporate and public collections in Dallas and Ft Worth, Texas, New York, New York, and Annapolis, Maryland at the U.S. Naval Academy Museum.
Malzahn's brilliant landscapes pay homage to a wide range of nineteenth century landscape masters. His heroic, western landscapes echo the grand panoramas of Thomas Moran and Albert Bierstadt in their scope and strongly articulated perspectives. His meadow scenes carry the delicate and poetic subtlety of the French Barbizon School, particularly the dream-like atmosphere of Corot, Daubigny and Harpignies. While noticing the influence of these artists, one ultimately sees the marks of a highly talented individual hand, sensitive to the nuances of how light and dark effect the mood of nature yet impassioned to capture the great breadth of America's most exalted scenery.
Jerry lives with his wife, Lyla Thompson Malzahn, in Coppell, Texas. They have a daughter, Franchesca, who serves in the United States Air Force.